Filter by Category
Virtual
Online Registration Unavailable
Careers in Artificial Intelligence - Virtual
with K. Saucedo

Aug 29, 2023 at 4 pm
3 credits 
Students explore the field of artificial intelligence, introducing them to the basic concepts and applications of AI, including project cycles, and focusing on issues surrounding AI, including ethics, bias, culture, regulations, and professional expectations. The course utilizes Intel AI for Workforce Awareness and Foundations modules in a cloud environment and includes work-based learning that connects students to industry and the local community.
Class meets virtually on Tuesdays and Thursdays, 4:00 PM to 7:30 PM, plus 1 Field Trip on date TBD, time TBD.
Online Registration Unavailable
CyberForward - Virtual
with M. Gentile

Sep 11, 2023 at 4:30 pm
5 credits 
Cybersecurity prepares students for real world Cyber security basics and Security Analyst & Vulnerability Analyst tasks. Students will learn real cyber security skills and perform real work scenarios with actual companies. This course provides students with hands-on knowledge and skills to prepare them for careers in Cybersecurity and information and communication technology.
A REGISTRATION LINK WILL BE PROVIDED AT A LATER DATE.
Required Hours: Class meets virtually on Tuesdays and Thursdays, from 4:30PM to 6:30PM, plus 3 hours of offline work per week.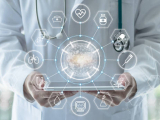 Online Registration Unavailable
Medical Innovations, Research and Entrepreneurship - Virtual
with K. Hayden

Sep 14, 2023 at 4 pm
9-weeks / 2.5 credits 
A one-of-a-kind opportunity to work alongside OC's top leaders in innovation and medicine combining science, research, law, and business for a real-world view of the multidisciplinary skills needed to thrive in the biotech entrepreneurial world.